---
Newman Catholic College
Employability Day in Brent, 29 April
Young people, aged 11 to19, in Newman Catholic College in the NW London borough of Brent, had the opportunity to gain invaluable information, advice and guidance from roughly one dozen professionals from the modern Black community and a dozen employers, large and small, at the first Employability Day held in the College, on 29 April 2022.
The Employability Day was an innovative event at the College and it was organised by Reach Society at the invitation of the head teacher, Mr Daniel Coyle, who wanted to provide all pupils with the opportunity to start developing their awareness of future pathways beyond school; and to inspire them to get into the habit of exploring and making discoveries which they then use to make a success of their lives.
The pupils experienced a themed workshop led by the founder of Krystal Alliance, and had extensive access to a panel of 4 professionals from the Black community, which included Angela Clarke, CEO, RAFFA and psychologist; Dr Keith Davidson, former education director; Dr Lata Gautam, associate professor of forensics, Anglia Ruskin University; and Mark Lomas, Head of Culture, Lloyd's of London.
Across the event the pupils interacted with a cohort of exhibitors on the day which were drawn from all three employment sectors, namely the private, public and voluntary. The exhibitors were: Anglia Ruskin University; Arup UK; Bedfordshire Police; Brunel University London; British Telecom or BT; Durham University; Lloyd's of London; the Royal Air Force; RAFFA; the Royal Navy; Reach Society; and Wates.
Dr Dwain Neil OBE, chairman of Reach Society, said: "The whole point of today's Employability Day is to demonstrate that the model of inspirational events pioneered by the Society since 2010 could be adapted for roll out in a large secondary school like Newman Catholic College. The head teacher, Mr Coyle, deserves credit for his vision and desire to provide all pupils with enriching and inspirational experiences."
Reach Society was founded as a social enterprise in 2010 to encourage, motivate and inspire young people, especially those from the Black community, to raise their educational attainment through increased contact with diverse role models and employers in several sectors.
Dr Dwain Neil OBE
Recommended Posts
4th December 2023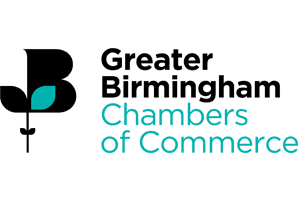 20th November 2023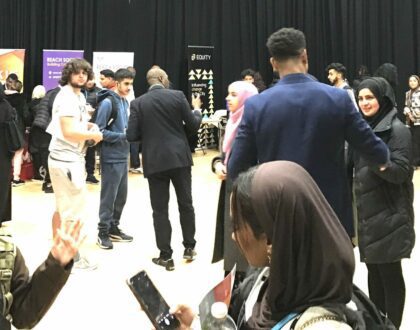 20th November 2023