Glasgow University Summer School 2020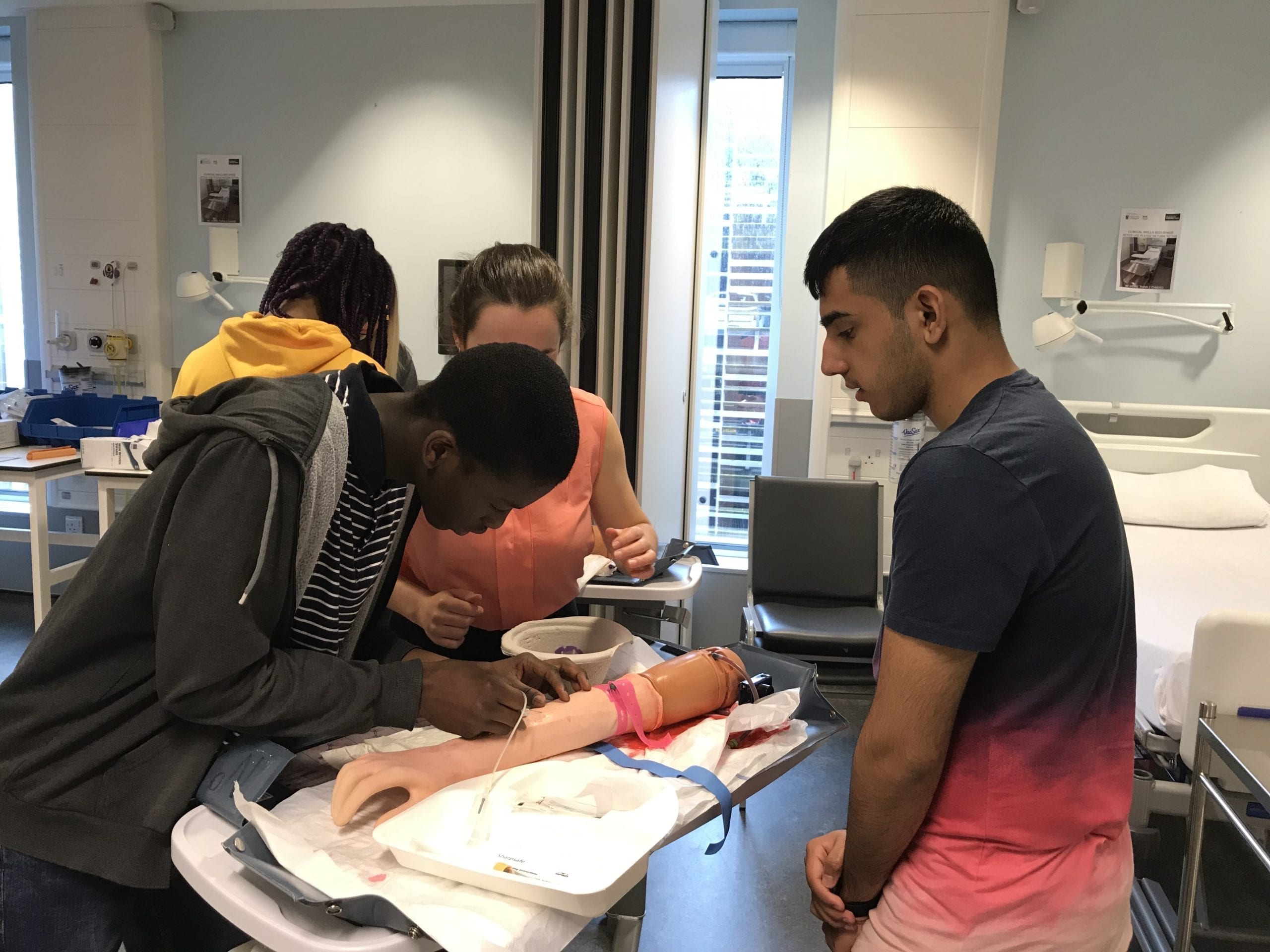 The Glasgow University Sutton Trust summer school is a week-long residential programme running between 5 and 10 July 2020. Senior high school students are invited to experience life at the University of Glasgow through participation in lectures and seminars and academic support sessions.
As part of a new collaboration with University of Glasgow, the Reach Society is promoting this opportunity to talented Black Year-12 students from England and Wales.
Participants live in student accommodation for the week and all costs are covered by the university (food, accommodation & travel). Students can choose to study on one of five streams and will cover a range of subjects within that area in line with the flexible degree structure at the university. The streams for the 2020 programme are Arts & Humanities, Social Sciences, Physical Sciences, Medical & Life Sciences and Engineering.
Students will also complete an online academic module to support the transition between high school and higher education. Successful completion of all aspects of the programme may lead to an adjusted offer of entry upon application to University of Glasgow.
To be eligible, applicants must be in Year 12 England or Wales, and must have always attended a state-run school. Additional criteria includes:
In the first generation of your family to attend university
Eligible for free school meals
Attend a school or college with a below-average A-level score and/or a low rate of progression to higher education
Live in a neighbourhood with a low rate of progression to higher education and/or a high level of socio-economic deprivation
Have achieved at least five A or 7 grades at GCSE, and where applicable, taken subjects relevant to the course applied for.
Please note that applicants aren't required to meet all of these criteria, however, the more you meet, the more likely you are to secure a place.
Applications will be open between 8 January and 3 March 2020. Applications must be made via the Sutton Trust, who are partnered with the university to deliver the programme.
To discover more about this opportunity for Black Year-12 pupils, please contact: Dr Dwain Neil OBE, Chairman, Reach Society via – [email protected] or Victoria Blades, Sutton Trust Summer School Coordinator, Glasgow University via – [email protected]