---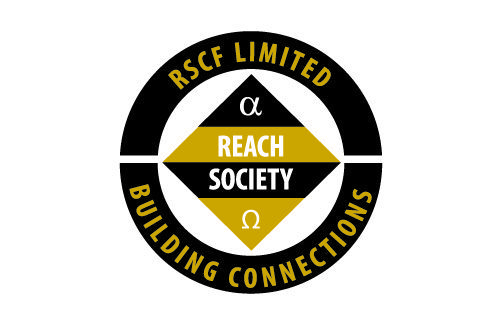 2021 Virtual Careers Event, Employers Messages.
Here are short messages for young people from the cohort of exhibitors who took part in the April virtual Careers Conference.
Employers Messages
Alpha BSE Training offers government funded Plumbing, Electrical, Air-conditioning and Refrigeration Level 2 Diploma courses for 19 plus unemployed adults. This is a fantastic opportunity for candidates who are looking for work in the building industry or become self-employed trade operatives. Eligibility requirements are: age 19+ adult; resident in London, and receiving benefits such as JSA, ESA, and UC.
To enquire our landline 0208 221 0321 or visit our website www.alphabse.co.uk
Arup UK
"Arup – We shape a better world."
Arup is a global firm of designers, planners, engineers, consultants and technical experts. We use our skills to make a positive difference in the world. Working for Arup is an opportunity to build a creative career designing and delivering exciting work in infrastructure, building design and specialist technical services. We offer Industrial and Graduate placements and Apprenticeship (including Advanced Apprentices) across a range of professional disciplines, including, Project Management, Civil and Electrical Engineering and Information Management. Graduates and Apprentices will study for qualifications while working and learning alongside respected, technical professionals. See our website for more information: https://www.arup.com/careers
Black Swimming Association
Black youth culture could be the turning point and answer to the generational issue with the disproportionate number of Blacks who do not swim. According to official figures from Sport England – 95% of Black adults and 80% of Black children in England do not swim. The Black Swimming Association (BSA), launched in March 2020 as an advocate and champion for change in aquatics for Black, Asian and minority ethnic people (or BAME) to highlight the value of swimming as an essential life-saving skill and showcase aquatic opportunities and career pathways otherwise invisible to these communities. For more information visit us at www.thebsa.co.uk
Birmingham University
Birmingham is a campus university on the doorstep of an exciting city. The figures speak for themselves – 48% of students choose to stay to work in the region after graduating. Birmingham is the most targeted university by graduate employers (Graduate market in 2021, High Fliers report); so you'll find many opportunities here to gain valuable work experience and ensure you stand out in a competitive graduate job market. With over 350 clubs and societies, our community is welcoming and diverse and our campus is constantly evolving with exceptional facilities and beautiful grounds for you to live and learn in. www.birmingham.ac.uk
Brunel University London
Founded in 1966, Brunel is a leading technology university renowned for its education and research and its spirit of innovation and entrepreneurship. It is based on a single leafy campus with outstanding sports facilities, easy access to central London and a friendly, vibrant and strikingly international community. Our education is designed to equip students with the academic knowledge and personal skills they need to forge successful and rewarding careers. Students learn from academics who are leaders in their field and combine rigorous academic study with opportunities to apply your knowledge to real-world issues. Weblink: www.brunel.ac.uk
BT
At BT, we're more than just a broadband company. Millions of people rely on our services every day without realising. The NHS, emergency services, air traffic control, contactless payments in shops and banks – they're all counting on our services, technology and innovations. Oh, and we don't just do this in the UK; we do it in 180 countries around the world. We're not an ordinary business, so why not release your potential and be part of something extraordinary?
Find out more at https://www.bt.com/careers
Caerus Executive
Caerus Executive (Caerus) is a Black owned leading boutique management consulting firm partnering with major global companies in their journey to increase inclusion, progression and retention for their Black, Asian and ethnic minority staff. Caerus works with many leading companies that include the BBC, ViacomCBS, Pfizer, Bloomberg, ITV, Warner Music, Hogan Lovells, Skanska, Network Rail, Durham University, to name a few. Unfortunately, Caerus is not recruiting for any new hires but nevertheless is proud to support the Reach Society. Dr. Frank Douglas, Chartered Companion CIPD;
Website –http://caerusexecutive.com/home.html
Cowrie Scholarship Foundation
The Cowrie Scholarship Foundation (CSF) was established to fund 100 disadvantaged Black British students through UK universities in the next decade. Access to university should not be limited by race or social class, unfortunately this is not the case for all in our society. All should have access to an outstanding academic experience. The CSF, a registered Charity, will partner with universities and donors/business to provide full scholarships. We have 10 Russell Group Universities already partnered with 33 students' tuition fees covered (£900,000 commitment) and are working/ seeking to raise living and maintenance costs to give full scholarships. Our first cohort of students are targetted for October 2021. We look forward to sharing our journey and interacting with you at VCC and this exciting event. See www.cowriescholarshipfoundation.org.uk
Deloitte
Choose Deloitte, and you'll enjoy a career that offers so much more. A career with purpose that you can shape and believe in. An inclusive environment, where you can always be the true you and feel championed, heard and supported. Where you'll grow, collaborate and learn something new, each and every day. By connecting with others, right across our firm, you'll be part of an inspiring community, all working together to make an impact that matters – for our clients, our people, and the wider world. Discover more at www.Deloitte.co.uk/careers
Durham University
Durham University is a globally outstanding centre of teaching and research excellence, a collegiate community of extraordinary people, a unique and historic setting – a university like no other. We are a top 10 UK University, with a record 19 subjects in the World Top 100 of the QS World University Rankings by Subject 2020. We believe that inspiring our people to do outstanding things at Durham, enables Durham people to do outstanding things in the world.
Come along to our Perfect 10 Workshop to find out more about our applying through UCAS and Durham University's Space to Explore Potential programme. STEP offers a dedicated space for Year 12 Black students to explore not only their own potential, but all that Durham has to offer as a potential university destination. More information can be found on our website: https://www.dur.ac.uk/step/
Also, make sure to visit us throughout the Virtual Careers Conference to chat to some of our current Black undergraduates and find out more about student life at Durham!
Glasgow University
The University of Glasgow is a world top 100 university (THE, QS) with one of the largest research bases in the UK. We believe all applicants should have an equal chance of entry and strive to identify talent and potential, regardless of background or life circumstance. The University's #TeamUofG community is truly international with over 28,000 students from more than 140 countries. A 2019 Time Out survey placed Glasgow in the top ten cities in the world. Glasgow was voted number one for friendliness, and with world renowned galleries and music venues and some of the best shopping in the UK outside of London you will feel right at home in the city and at the University. https://www.gla.ac.uk/study/
HarperCollins Publishers
HarperCollins Publishers has a 200-year history full of firsts, but we're not stuck in the past – we're inspired by imagination and we lead with innovation in all that we do. We are fully committed to diversity, inclusion and belonging. We are working towards increasing the diversity of our colleagues to better represent the readership and communities we serve and create the most inclusive culture. We have been awarded best diversity network group, are listed in the top 75 social mobility employer index and have been part of BITC's Race Equality campaign for the last 5 years which also led to us signing up to the Race at Work Charter. We are also proud to have Elevate, our employee-led network for Black, Asian and minority ethnic staff. https://harpercollins.co.uk/pages/about-us
HS2 Ltd
HS2 is Britain's new high speed railway linking up London, the Midlands, the North and Scotland. It will serve over 25 stations, including eight of Britain's 10 largest cities and connect around 30 million people. HS2 is the largest infrastructure project in Europe and the most significant railway project this country has undertaken in over 100 years. At the peak construction period of the project, we forecast that there will be over 30,000 jobs and we have committed to creating 2,000 apprenticeships over the project's lifetime. These opportunities will be in a range of areas including: Business; Construction; Design; Engineering; Environment; Railway and Technology. To learn more just visit the website – https://www.hs2.org.uk/
Imperial College London
Imperial College London, is a world leading university specialising in STEMM subjects (Science, Technology, Engineering, Mathematics and Medicine) and works alongside the Postgraduate Business School to design, innovate and deliver creative ideas and solutions to meet the global challenges of the modern world. The College combines blue-skies thinking with world class teaching to create an environment where individuals can excel and reach their potential. Join our team of students and academics as we share our insights of living, studying and working at Imperial College London. To find out more visit our website – https://www.imperial.ac.uk/
Jesus College Oxford & Logo
Jesus College, at the University of Oxford, was founded 450 years ago to educate those who, through no fault of their own, were not given equal opportunities for an education elsewhere. We continue to push for diversity of talent at the UK's oldest university. We therefore lay on a lot of access events, so please check out our website for details: https://www.jesus.ox.ac.uk . If you'd like to set up a bespoke event for your school, college, or community group, please get in touch with [email protected] And, for help in the admissions process to Oxbridge, please visit our – YouTube channel.
Kilburn & Strode LLP
Kilburn & Strode is one of Europe's leading patent and trade mark firms. We are a passionate, diverse, fun crowd. Our clients include major international corporations (Aston Martin, Google, Boeing, and Cisco) and individual inventors. We know our excellent reputation is based entirely on the quality of the individuals who work here. That's why we've always been uncompromising in seeking out the brightest sparks to join us, complete their UK and EU specialist training and work with global brands to protect their inventions. If you have a STEM background and want to work in innovation, come and talk to us! www.kilburnstrode.com
King's College London
King's College London Widening Participation works with under-represented learners and their supporters, empowering them to access, thrive and succeed in higher education. We have the power, expertise and drive to help bring about a fairer society, where people from all walks of life can access a great education. Come and speak to us to get information, advice and guidance about accessing King's College London and other highly selective universities. You will get the chance to speak to current students at about their experience at King's. You can find out more about our work here: https://www.kcl.ac.uk/study/widening-participation/wp
Metropolitan Police Service
With more than 30,000 colleagues working across 32 boroughs, we're dedicated to serving over nine million Londoners. We are looking for people from all backgrounds, with diverse skills and experiences to join; so that we can better represent the communities we serve in.
Offering two entry routes to becoming a Police Constable, you'll earn a competitive salary whilst training on the frontline and working towards a fully-funded degree or Graduate Diploma. You'll start with a salary package of circa £30k, inclusive of allowances and free London travel rising up to circa £47K.
The Met also offers the opportunity to join as a Police Constable on a full-time (40 hours) or part-time (24 hours) basis. Whichever route you decide to take you'll receive the best possible training to fully equip and prepare you for the unique challenges of policing London. https://www.met.police.uk/car/careers/met/police- officer-roles/police-constable/entry-routes/
Network Rail
Network Rail owns, operates and develops Britain's railway infrastructure. That's 20,000 miles of track, 30,000 bridges, tunnels and viaducts and the thousands of signals, level crossings and stations. We manage 20 of the UK's largest stations while all the others, over 2,500, are managed by the country's train operating companies. We exist to get people and goods where they need to be and to support our country's economic prosperity. Running a safe, reliable and efficient railway, serving customers and communities. For graduate, year in industry and apprenticeship opportunities, please visit our website https://www.networkrail.co.uk/
Reach Society's The Smart Health Project
The aim of Reach Society's Smart Health Project (SHP) is to bring health messages to young people in the modern Black community. At the Society's public events, such as the employability days, careers conferences and careers days in the next three years, we will have a SHP panel raising awareness of how to build and maintain robust good health.
The Society is most grateful to British Telecom (BT) for the sponsorship of this important project, which will increase the awareness of young people and improve the health of the modern Black community. https://www.bt.com/careers/early-careers
Openreach
Openreach Limited runs the UK's digital network. We're the people who connect homes, schools, hospitals, libraries, businesses – large and small – broadcasters and governments to the world. It's our mission to build the best possible network with the highest quality of service, and make sure that everyone in the UK can be connected. We're a wholly owned subsidiary of BT Group and our customers are the 650 plus communications providers who sell phone, broadband and Ethernet services to homes and businesses. Our 35,000 people are hugely experienced, resourceful and innovative. They tackle complicated engineering problems, go the extra mile and take on any challenge to build a better, faster and more affordable network that helps our customers stay connected. For more information visit: www.openreach.co.uk
Royal Veterinary College
Animal Aspirations is a student-led organisation which aims to promote young people to consider a career in veterinary and animal-related professions. We engage students from diverse backgrounds through interactive animal and science-focused workshops. We also aim to promote diverse role models by having a positive online and social media presence. For more information about animal-related careers or our organisation check out our website at www.animalaspirations.com and social media pages at https://www.instagram.com/animalasp/
The Blair Project
The Blair Project specializes in developing the schools to employment pipeline of talent needed to drive the electric revolution through the delivery of motorsport STEM technical and vocational education programmes. Led by 25-year-old Black social entrepreneur Nile Henry, student teams (aged 13-19) learn how to convert petrol go karts into powerful electric go karts which they then test and race to see which is the fastest and most energy efficient. Practical application of science, technology engineering and mathematics theory to solving real world challenges, using electric propulsion, battery technologies and telemetry systems to deliver data- driven performance improvements. Please visit https://www.theblairproject.org/
The FFRS Leicestershire
The Foundation for Reach Society Leicestershire (or FFRSL) was established in 2019 to showcase a range of employers and local role models from the Black community to young people, in order to help them to discover a broad range of career pathways. Spearheaded by a team of professionals, the FFRSL organises annual employability events in the East Midlands which are designed to inspire our young people. If you'd like to know more about the work we are doing please come to the FFRSL channel on 8th April. Twitter page – Foundation For Reach Society Leicestershire (@ff_reach) / Twitter
The Open University
At The Open University, we've pioneered distance learning for over 50 years, helping over 2 million students make their ambition a reality. There are hundreds of courses to choose from, spanning subjects like Business, Psychology, Law and Economics, to name a few. Whether you're looking to complete a certificate, diploma, degree, or postgraduate qualification, we've got it covered. Through regular online tutorials, our expert tutors support you every step of the way. Helping you gain skills that will take you as far as you want to go. Discover more online or talk with us on 8th April.
Your ambition. Our mission. https://www.open.ac.uk/about/main/
The Royal Air Force
The Royal Air Force performs a wide range of duties to serve and protect the UK and the world. We provide all personnel with a varied range of training and activities to make sure you're ready for anything. When you join the RAF, you get access to a whole host of opportunities and benefits. You are paid right from the beginning of initial training and in addition to your pay, the RAF provides subsidised accommodation, food and sport, as well as free health and dental care.
We have over 50 varied career choices so check out our website –
https://www.raf.mod.uk/recruitment
University College London
At UCL we host a number of virtual events for young people, from week-long summer schools to short online events like Choices with… Envision@UCL and Target Medicine Become. Find all opportunities here: https://www.ucl.ac.uk/widening-participation/learners . Why sign up to our events? This is your chance to learn what UCL is really like, get top tips from professionals and students, and start to feel more confident in choosing your university course and starting your application. Best of all, it's free and easy to access online.
University of York
We are the University of York, a Russell Group university founded on excellence, equality and opportunity for all. At York students study and learn with academics who are active researchers, experts in their field and have a passion for their subjects. We are committed to widening access for applicants from backgrounds that are underrepresented in higher education. Our ambition is to work together to promote a more equal, diverse and inclusive society, to demonstrate this we have launched our unique York Access Scheme. Visit us at the event and meet current students and representatives from our African Caribbean Society https://www.york.ac.uk/about/
V Jay Theatre Productions
Victor Richards is a Windrush actor, storyteller, poet and workshop leader based in Leicester and runs his own mobile theatre productions company called V Jay Theatre Productions. Victor's new feature film – Streets Paved with Gold – will be produced and will celebrate 25th anniversary of V Jay Theatre Productions this year. His mobile community workshops are specialising in helping individuals and groups developing their ideas. Victor will welcome you to have a friendly chat about anything to do with creative work such as drama, storytelling, poetry, and spoken word at the careers conference. Website http://www.vjaytheatre.net
Zurich Insurance
Are you interested in working in a stimulating and challenging environment? Do you want to contribute to our purpose to protect, to inspire confidence and to help you reach your full potential? Are you looking for growth opportunities beyond simply a career? Then Zurich could be just the place for you.
We're not just another insurance company hiding behind business jargon. At Zurich, we champion our customers, empower our employees and support the communities we're part of. Our aim is to be one of the world's most sustainable companies, and we are looking for apprentices and graduates who will help us fulfil this ambition. https://www.zurich.co.uk/business
Recommended Posts
4th December 2023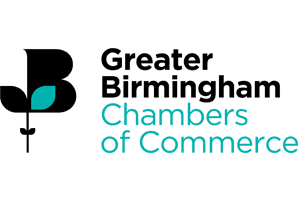 20th November 2023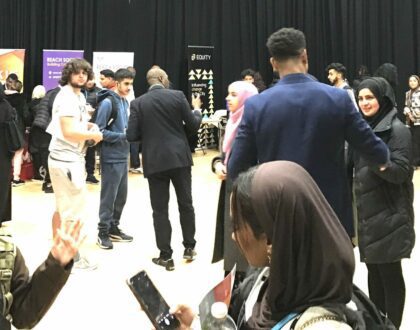 20th November 2023