---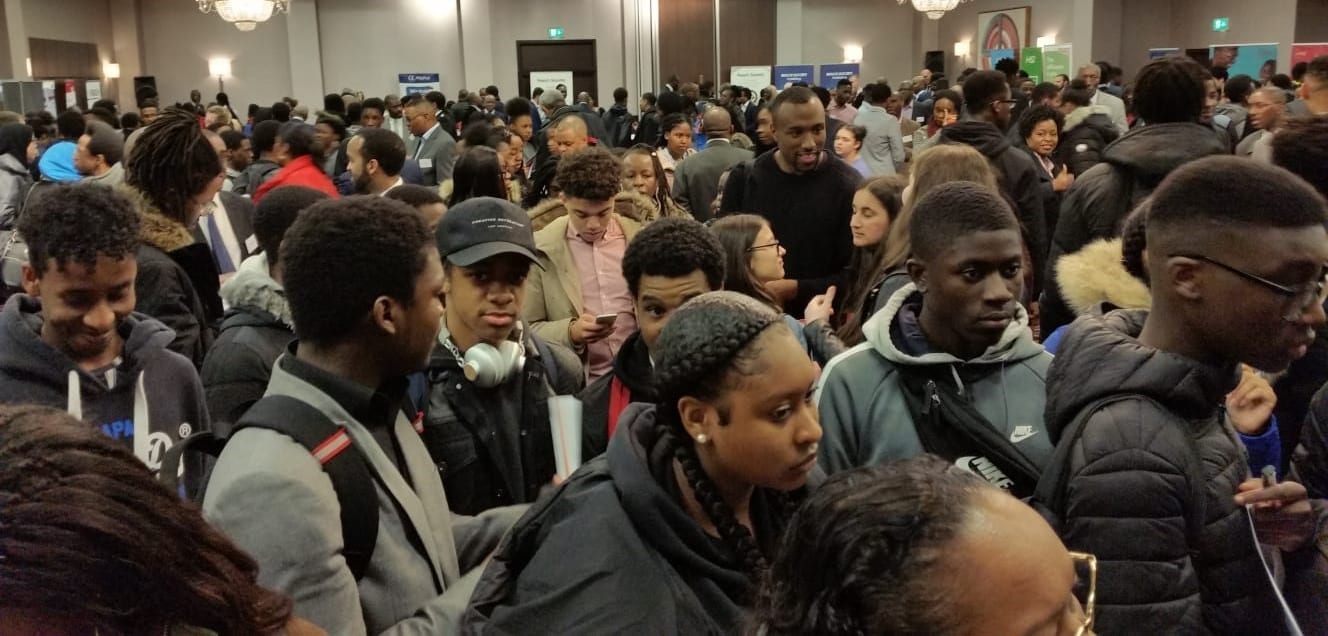 2019 Report of the 8th Careers Conference
On Tuesday, 9th April, Reach Society once again showcased talent in the Black community at its 8th Careers Conference. The attendance reached a new record of more than 1700 young people aged 13 to 24, and some parents. The turnout was a 50 percent increase on the year before.
The climax of the day was the announcement of the third full scholarship for a British young man of Caribbean background seeking entry to Brunel University London in September 2019; plus the two new scholarships by Alpha BSE for British young adults who wished to become trained in key skills needed in the construction sector.
The Grace Foods and Reach Society (or GF&RS) scholarship is in its third year, and is the continuation of Brunel University's drive to increase the presence of British young men of Caribbean background in high value universities; and Reach Society's objective of inspiring young people to hone their potential.
The GF&RS scholarship announcement was made by Clive Gee, director, Brunel University London and the two current recipients of this award. The new scholarships from Alpha BSE were launched by its director Ms Lily Sun.
The event peaked with the very popular "Yes We Can" (or YWC) interlude in which a diverse Panel of eight highly successful people described the significance of Windrush Day to the modern Black community (or MBC) in the UK; and then took questions from the young people.
This year the YWC interlude featured messages from Sulle Alhaji, Lt. Colonel, British Army; Frank Douglas, MD, Caerus Executive; Nadine Dyer, Respect & Inclusion Manager, Deloitte; Andy Forbes, Principal, City & Islington College; Martin Griffiths, Consultant Surgeon, NHS; Maxine Goddard, Head of Sales & Planning, Zurich Insurance; Loraine Martins, MBE, Director Diversity & Inclusion, Network Rail; and Dr Melrose Stewart, Chartered Physiotherapist, University of Birmingham
Roughly a dozen lucky young people who asked questions of these Panellists were rewarded with copies of books donated by HarperCollins Publishers and Reach Society Publishing.
This year the Careers Conference attracted a total of 34 exhibitors; making it slightly larger than last year's gathering. There were several employers and groups who had not attended before such as Bentley Motors, British Airways, Churches Together in GB & Ireland, Deloitte LLP, Glasgow University, Imperial College London, Kilburn & Strode LLP, Loughborough University, Melanin Medics, University College London, University of Leicester, and Zurich Commercial Insurance. And Jesus College Oxford facilitated a Perfect 10 Workshop for the first time.
We are enormously grateful for the ongoing support of scores of firms and groups namely: Alpha BSE Training, Amos Bursary, Brunel University London, Durham University, East London Business Alliance, Enfield Caribbean Association, Excell3, HarperCollins Publishers, High Speed 2, King's College London, Lloyds Bank, the London Black Teacher's Network, London University's RVC, Metropolitan Police Service, Network Rail, RAFFA, Royal Air Force, Transport for London and V Jay Theatre Productions.
This year the STEMM (science, technology, engineering, maths and medicine) team increased to 9 professionals which attracted a steady flow of young people to their stand, all of whom were eager to make use of the unlimited access to these experts. The Kilburn and Strode LLP, a patent attorney firm, gained from this flow and offered work placements to several young people on the day.
Two highly popular Perfect 10 Workshops – the Michelle Obama Qualities hosted by 3 professional women: Claudine Reid MBE, Marva Rollins OBE and Jessica Phillips; and the four featured Amos Bursary young men who took part in the workshop – Top Young Men at Top Universities – once again got many people talking.
As the 8th Careers Conference drew to a close, the Society knew that a bigger venue would be needed in the near future if student uptake continues to grow at the current rate; but that's a matter for another day!
Dr Dwain A Neil, Reach Society, Chairman (April 2019)
The full image gallery of the event can be viewed here.
Recommended Posts
4th December 2023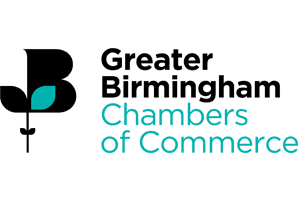 20th November 2023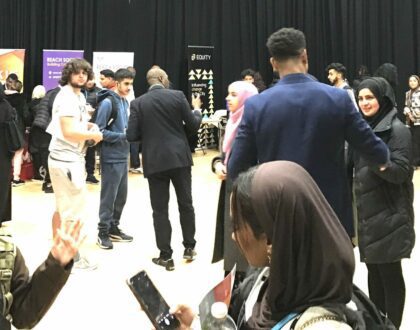 20th November 2023