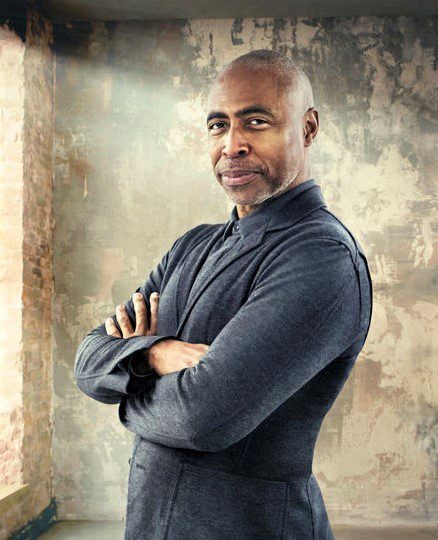 Networking Conversation
Special Guest Eric Collins
About the Author
Eric Collins is the co-founder and CEO of Impact X Capital, a venture capital firm raising £100m to invest in underrepresented entrepreneurs in the UK and Europe. He is also a serial entrepreneur and technology executive who has worked with numerous technology companies and invests in new business helping Black and female entrepreneurs get the jump start they need.
In 2011, shortly before making London his home, President Obama appointed Eric to the Small Business Administration's Council on Underserved Communities and as an evaluator for White House Fellow applicants. Since then, the FT has placed Eric among the UK's top 100 BAME leaders in technology and he has been included in The Power List as one of the most influential Black people in Britain. Eric is a Prince's Trust Ambassador and has recently been appointed an Audi brand ambassador. Eric has also appeared on Radio 4 and Sky News and in the FT, Guardian, Times and Sunday Times and hosts Channel 4's award-winning business reality series, The Money Maker.
We Don't Need Permission: How Black Business Can Change Our World is Eric's first book.
Black Business Matter
WE DON'T NEED PERMISSION. ERIC COLLINS was published in hardback by Bantam Press on 1st September 2022.
'With one in two Black British families living below the poverty line today, Eric's book is the generational game-changer we need,' David Harewood, author of Maybe I Don't Belong Here
'Eric's advice will help change all our futures for good,' Sir Lenny Henry
At a time when half of Black households in the UK live in persistent poverty – over twice as many as their white counterparts – Eric Collins argues that investing in Black and underrepresented entrepreneurs to create successful businesses is the surest, fastest socio-economic game-changer.
'If ever there was a time to write about what I have long believed has been a missing link in truly dismantling institutionalized white supremacy, it is now,' Collins says, 'Covid 19 took a disproportionate toll on communities of colour. On top of that is the fact that, around the world, the hardest hit from the start were minority women.'
Eric Collins started his career seeking venture capital investment back in the late nineties. At the time, less than 1 per cent of the investable capital controlled by white fund managers was invested in Black entrepreneurs, and less than 4 per cent in female-led companies. That number has not changed in over a generation. Today, white men control 93 per cent of venture capital, most of which goes to white male teams. The impact on female and under-represented founders is clear.
Collins not only aims to inspire and motivate under-represented people to take their future and economic destiny into their own hands, but demands of current business leaders and organisations that they do business better.
In We Don't Need Permission, he identifies ten key principles of successful entrepreneurship, and reveals how it's possible to change a system that has helped some, while holding others back.
It's time to stop waiting for someone else to give permission, and start boldly making the world we want to see.
What They're Saying About Eric Collins and
We Don't Need Permission
'Eric Collins is one of the most powerful business people in Britain,' The Times
'Eric expands our vision to see how Black innovators, entrepreneurs, and business owners have changed the world, and gives us a powerful plan to realize a better future for everyone,' Greg Hoffman, author of Emotion by Design and Former Nike CMO
'Razor-sharp lessons for under-represented entrepreneurs paired with a burning passion for advancing communities of colour manifest in a recipe for unapologetic success,' Kathryn Finney, Investor, Philanthropist, Author of Build the Damn Thing
'This book is a manifesto for much-needed radical and overdue change. It provides timely and necessary perspectives from one of today's most important voices in the ongoing fight for social justice,' Ric Lewis, founder of Tristan Capital Partners
'This book's lessons are applicable to everyone in a big rush to change the world or themselves,' Rob Pierre, founder and CEO of Jellyfish
For further information about the Society's 27 January NetCon, please contact Professor Donald Palmer, Networking Programme, Director – 07932 088 211
Speaker
Eric Collins

CEO Impact X Capital