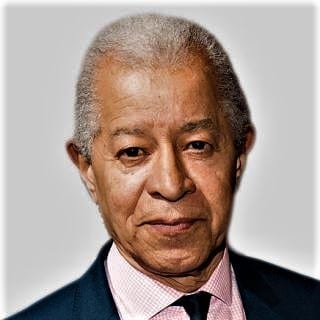 Lord Herman G. Ouseley has had an eminent careers in local government and in the promotion of better race relations. He was appointed as the first Principal Race Relations Advisor in Local Government, and served as Head of the Greater London Council's Ethnic Minority Unit.
He later became Chief Executive of the London Borough of Lambeth and the former Inner London Education Authority (the first Black person to hold this office) responsible for over 1000 schools and colleges across the capital. In 1993, he became the Chairman and CEO of the Commission for Racial Equality until 2000. He is widely credited with having restored the CRE's flagging credibility.
In 1993, he set up a project to tackle racism in football known as Kick It Out, and served as its chairman until 2019. KIO is the internationally acclaimed campaign to make football free from discrimination and abuse and to be more inclusive of people of all ethnic backgrounds.
In 2005 he became a self-employed management consultant undertaking reviews of organisations' performance and assignments in pursuit of equality and diversity outcomes.
He has twelve honorary degrees from the Universities of Edinburgh, Sheffield Hallam, Bradford, Leicester, Leeds Met., Warwick, Oxford Brookes, Greenwich, Southbank, London Metropolitan, North East London and Brighton.
He was knighted in 1997 for his services to Local Government and community relations; and in 2001 he was made a life peer as Baron Ouseley of Peckham Rye in the London Borough of Southwark. He was also listed in the 100 Great Black Britons. He became a patron of Reach Society in 2012.