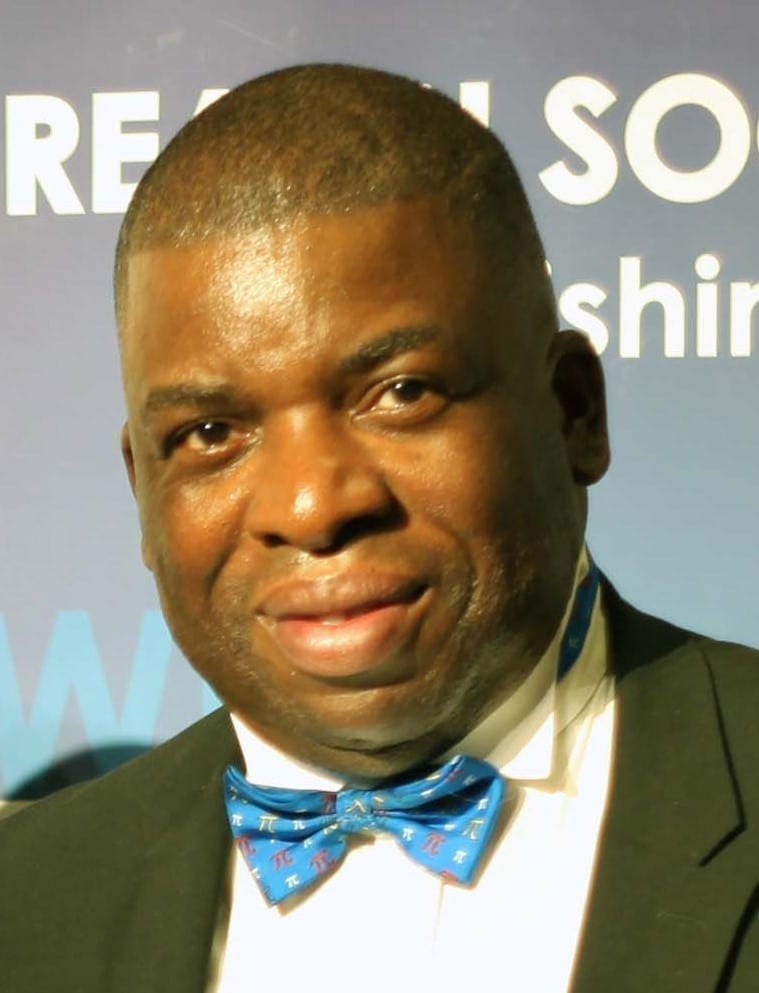 Dr Nira Chamberlain is a professional mathematician who is listed by the Powerlist 2018 as the 5th most influential person in the UK's Black community.

He is listed by the Science Council as "one of the UK's top 100 Scientist" and in 2015 joined the elite list of distinguish mathematicians who featured in the biographical reference book Who's Who, becoming the first Black mathematician to do so since 1849.
He is the Vice President, of Professional Affairs and Industry, of the Institute of Mathematics and Application (IMA) and is a Visiting Fellow of Loughborough University's Mathematical Sciences Department. He is one of the few British Mathematicians to feature in the Encyclopedia of Mathematics & Society for two of his industrial mathematical models.

He has over 25 years of experience of writing mathematical models and simulation algorithms that solve complex industrial and engineering problems. He developed mathematical solutions within industrial sectors such as defence, aerospace, automotive and energy. He has worked in France, the Netherlands, Germany and Israel.
During his career he has chaired and organized a mini-symposium at an international mathematical modelling conference. He has been invited to speak at a number of prestigious conferences such as the New Scientist's Instant Expert: The Mathematical World and the London International Science Youth Forum.
He is the author of the paper - Long multiplication and percentages without a calculator - which is based on a method he invented, while teaching at an Inner-city Saturday school. As part of the National Higher Education STEM Programme project he recorded a video of his career – Being a Professional Mathematician - for use as resource material for the undergraduate mathematics curriculum.
He supports a number of charities most notably of which are: Speakers for Schools, Target Oxbridge and Reach Society.