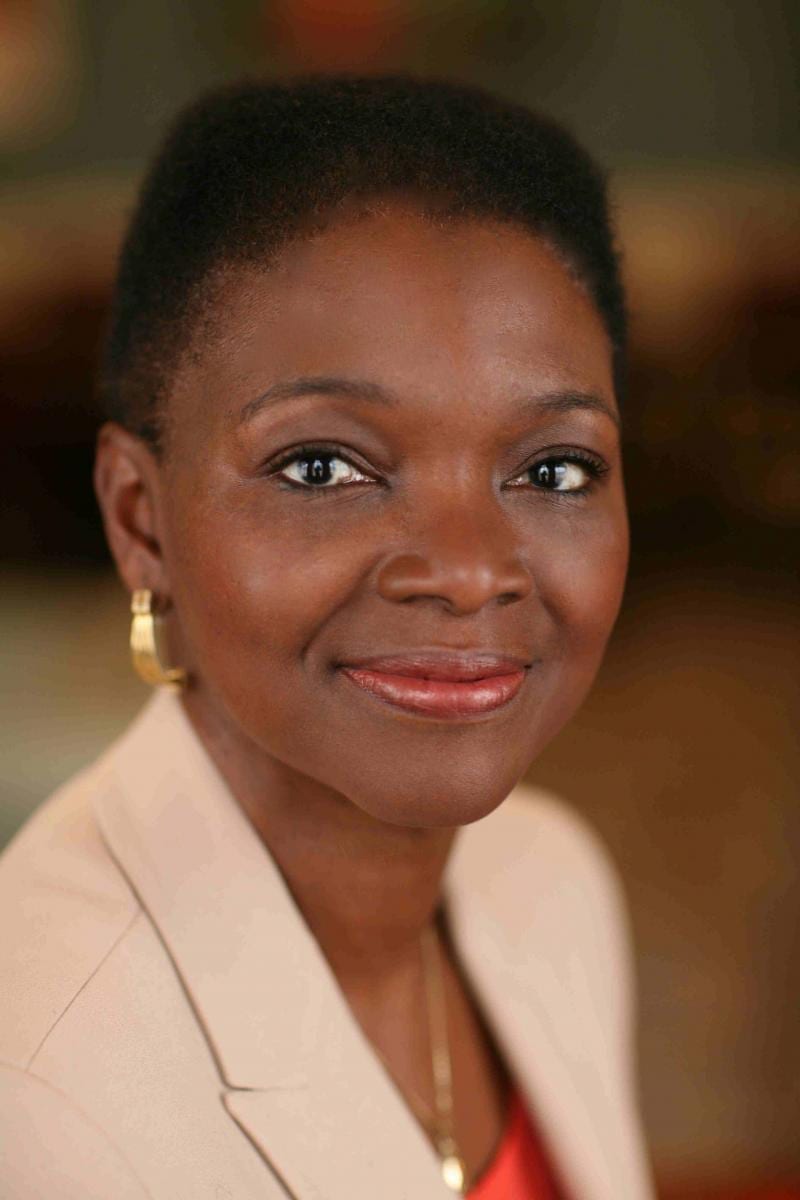 Valerie Ann Amos was born March 1954 in Guyana, South America. She is a British politician and diplomat who served as the 8th UN Under-Secretary-General for Humanitarian Affairs and Emergency Relief Coordinator. Before her appointment to the UN, Amos served as British High Commissioner to Australia. She was created a Labour Life Peer in 1997, as Baroness Amos of Brondesbury in the London Borough of Brent. She also became Leader of the House of Lords and Lord President of the Council.
When Amos was appointed Secretary of State for International Development in May 2003, she became the first Black woman to sit in the Cabinet of the UK. In July 2010 Secretary-General of the United Nations Ban Ki-moon announced Baroness Amos's appointment to the role of Under-Secretary-General for Humanitarian Affairs and Emergency Relief Coordinator. She took up the position in September 2010 and remained in post for roughly 5 years. In September 2015 Amos was appointed Director of SOAS, University of London, becoming the first Black woman of Caribbean background to lead a university in the UK.
In the summer of 2019 Amos was appointed the new Master of University College in Oxford. She will take up the post in August 2020, following Sir Ivor Crewe's retirement after 12 years in the role. Baroness Amos will be the first female Master of University College and the first Black person to head an Oxford College.
In 1976 Amos completed a degree in Sociology at the University of Warwick and also later took courses in cultural studies at the University of Birmingham and the University of East Anglia. After working in Equal Opportunities, Training and Management Services in local government in the London boroughs of Lambeth, Camden and Hackney, Amos served for roughly 5 years as Chief Executive of the Equal Opportunities Commission from 1989.
In 1995 Amos co-founded Amos Fraser Bernard and was an adviser to the South African government on public service reform, human rights and employment equity. Amos has also been Deputy Chair of the Runnymede Trust, from 1990 to 1998; a Trustee of the Institute for Public Policy Research; a non-executive Director of the University College London Hospitals Trust; a Trustee of Voluntary Services Overseas; Chair of the Afiya Trust; Member of the board of the Sierra Leone Titanium Resources Group; a director of Hampstead Theatre; and Chair of the Board of Governors of the Royal College of Nursing Institute.
Amos is currently a board member of the MasterCard Foundation; the United Nations Foundation; the Mo Ibrahim Foundation; the Whitaker Peace and Development Initiative; the Institute for Government; and Universities UK. She is also a trustee of the Grenfell Foundation and patron of the Amos Bursary.