---
2018 Careers Conference Report
On Tuesday, 4th April, Reach Society once again showcased talent in the Black community in its 7th Careers Conference. The climax of the day was the announcement of the second full scholarship for a British young man of Caribbean background seeking entry to Brunel University London in September 2018; and the new summer internship at Grace Foods for a British young woman, of the same background, who is studying at Brunel University.
The Grace Foods and Reach Society scholarship is in its second year, and is the continuation of Brunel University's drive to increase the presence of British young men of Caribbean background in high value universities; and Reach Society's objective of inspiring young people to hone their potential.
The scholarship and internship announcement was made by Adam Reader, MD, Grace Foods, and Clive Gee, Director, Brunel University London, at the Society's event that was attended by slightly more than 1000 participants, the vast majority of whom were young people aged 14 to 24. They highlighted the need for corporates and high value universities to create meaningful opportunities for young people to develop their potential, on their way to becoming productive citizens in the country.
The event peaked with the very popular "Yes We Can" (YWC) interlude in which a diverse Panel of highly successful people shared the ways they chose to make a contribution to British Society; and then took questions from the young people. This year the YWC interlude featured messages from Professor Dame Elizabeth, Patron Sickle Cell Society; Dr Susie Mitchell, Programme Director, Glasgow City of Science and Innovation; Matthew Ryder, Deputy Mayor of Greater London; Shuan Bailey, Assembly Member, Greater London Assembly; Ms Nyree Chambers, Former Marketing Manager, Grace Foods UK; and Rasheed Ogunlaru, Author and Coach.
Roughly ten lucky young people and adults who asked questions of this Panel of Experts were rewarded with copies of books donated by HarperCollins Publishers, Dame Elizabeth and Reach Society Publishing.
This year the Careers Conference attracted 3 more exhibitors, lifting the total number to 33; making it even larger than last year's gathering. There were several employers and groups who had not attended before such as Ernst & Young, Durham University, Insight Education, the Metropolitan Police Service, the University of Bristol, the Royal Veterinary College, East London Business Alliance, V Jay Theatre Productions, and a number of authors of inspirational books.We are enormously grateful for the ongoing support of Alpha BSE Training, Amos Bursary, British Interplanetary Society, EDF Energy, Enfield Caribbean Association, Excell3, Kick It Out, King's College London, the London Black Teacher's Network, Grace Foods UK, HarperCollins Publishers, High Speed 2, Ministry of Justice, Network Rail, Royal Navy, Southside Young Leaders Academy, Transport for London, KPMG and the Royal Air Force.
This year Dr Susie Mitchell joined the STEMM (science, technology, engineering, maths and medicine) panel of 7 professional men triggering an upsurge in activity at this stand as large groups of young people took advantage of the unlimited access to the STEMM experts.
Two highly popular Perfect 10 Workshops – the Michelle Obama Qualities hosted by 3 professional women: Cynthia Eubanks, OBE, Claudine Reid, MBE, and Leanne Page; and the other featured four Amos Bursary young men, undergraduates at top universities – got many people talking.
Also there were 3 widening participation workshops which were led by Durham University, King's College London, and the University of Bristol. Dr Susie Mitchell also led the Perfect 10 Workshop on women in STEM subjects and highlighted the range of employment opportunities on offer for these graduates.
As the 7th Careers Conference drew to a close, virtually everyone was talking about the 2019 event because they wanted to make sure that other family members and friends could have this extraordinary experience.
Dr Dwain A Neil, Reach Society, Chairman (April 2018)
Please view the full report here and view the photo gallery here
Recommended Posts
4th December 2023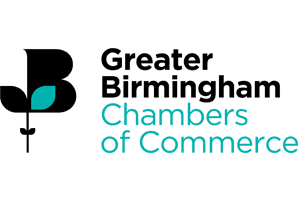 20th November 2023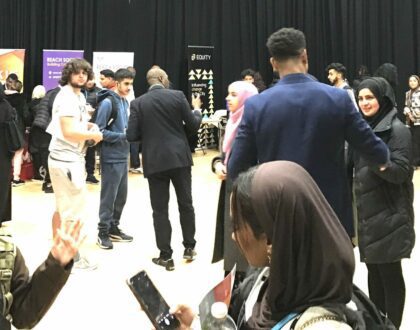 20th November 2023